LONESTAR HOOPS presents... 5 Point Mini-Camps
REGISTER now for Spring Break, 2018!

This camp is meant specifically for boys and girls that are in, or approaching, middle school age! If a baller desires to enhance his or her SKILLS or is just working extra hard to make the CUT for a team, this is an event to attend! LONE STAR HOOPS L.L.C. is entering its 31st year and is now offering "mini-camps" specifically meant to jump-start precisely defined abilities necessary to compete in today's hoop game. We call it a "5-POINT mini-camp"- much like the points of a "star-to-be." Emphasizing shooting, passing, rebounding, ball-handling and defense, the quick pace and intense energy of the 21 hours will guarantee to sharpen performance and put emphasis on the "reps and touches" that can bring a baller's game to its top level!


Register NOW!!
Spring Break 2018!!
​March 12-14, 2018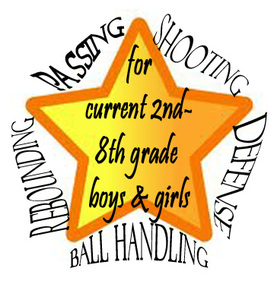 Click the picture for the registration form